APRIL PROMOTION
#supportyourlocaldealer
Those who support us now by buying a voucher worth at least 30,- Euro, will get 30 min. of SUP rental on top for free!
This applies to all vouchers bought in April 2020.
We also created SUP tips for you in short video clips, which you can find on Facebook and Instagram.
You can order voucher with arbitrary value – to print at home or variegated with a lei to pick-up at the Seebad or sent by post. Online gift vouchers can be printed at home any time.
---
Note: The entrance fee (4€ with our voucher) to the Seebad, where we are located, is not included in our prices.
You want to gift the entrance fee as well?
Then order the gift voucher by post 👇
---
No matter if for SUP lessons, tours oder rental – with the SUP Club gift voucher you give water fun and a special event in a natural setting!
To order your voucher, that we will send to you, please send an email to info@sup-club.bayern
with the following information:
> I order a gift voucher py post (plus 4 € for shipping + print)
> value of the voucher
> billing and shipping address
> information if you also want the entrance fee as a voucher (plus 4 €/person)
We will confirm the shipping via email.
The presentee can redeem the voucher for courses and rental – at our station in Starnberg and with our mobile rental SUPmobil.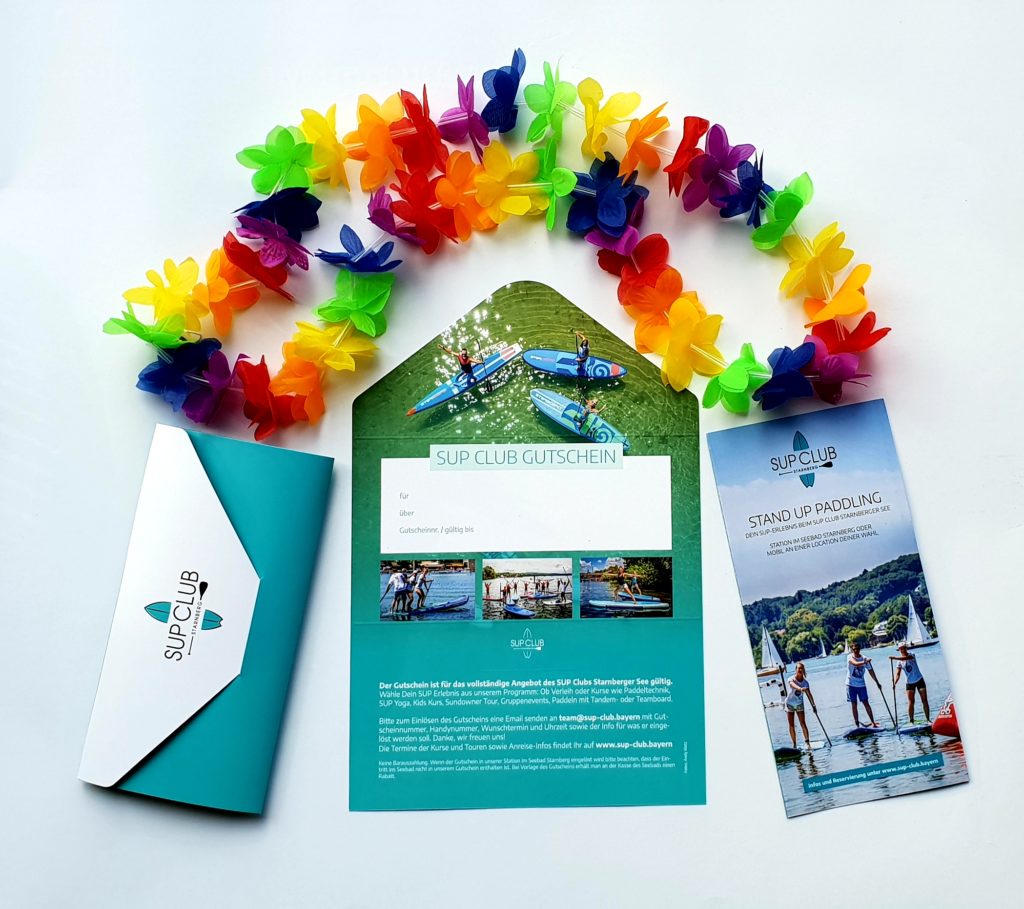 ---
Another present you can order with your gift voucher: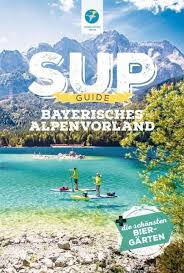 SUP Guide Bayerisches Alpenvorland
15 SUP spots + the best beer garden in the South of Munich
€ 16,90